Digitalization? Ecommerce? Business model has been disrupted by digital wave for sure. It is no longer a want to go digital, but it is a must for any business to have online presence. In the current business environment, businesses scale down on traditional media such as TV, radio, magazine advertisement, and instead channel their marketing budgets to digital advertising through social media marketing. In print media, businesses have been switching from traditional ways of marketing from flyer distribution, to search engine marketing, search engine optimization etc. However, no matter how disrupting the digital wave is, the importance of having a good name card remain as important as it is.
A nicely designed name card serves many purposes: Convey of contact information, reflects your company's brand value, advertising and marketing purpose etc. When designed right, a name card can leave a lasting impression and manage to turn a cold contact into life-long customer.
We prepare this article to not to teach you how to design a good name card, but to share with you some ideas how to design a nice and cool name card, after hundreds of rounds of name card designing for customers.
However, before start designing your name card, one must have these elements ready:
1.Company logo, preferably in Adobe Illustrator format. We will explain in greater detail later on why having a logo in illustrator format is so important.
2.Your brand identity such as corporate colour scheme.
3.Lastly, what message do you intent to convey?
Now, you are ready to start designing a cool and nice name card, after completing the above three elements.
How to design a cool and nice name card in 6 steps
Decide on name card size and shape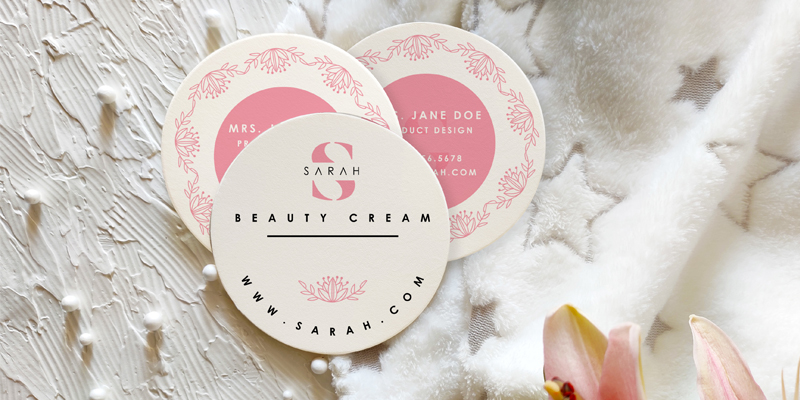 Firstly and most importantly, you must decide on name card size and shape. Here we assume you have clear ideas of what message you would like to convey and what is your corporate value. For example, if you are professional service provider such as law firm, financial institutions, you can choose to design your name card in standard name card size and shape, i.e, rectangular card with standard dimension of 89mm width and 54mm height. Alternatively, there are many shapes and size available. You might want to create custom shaped name card, round name card, slim name card, square name card with round corner.
You can click here to download our name card size templates.
Adding of logo and other graphic elements to your card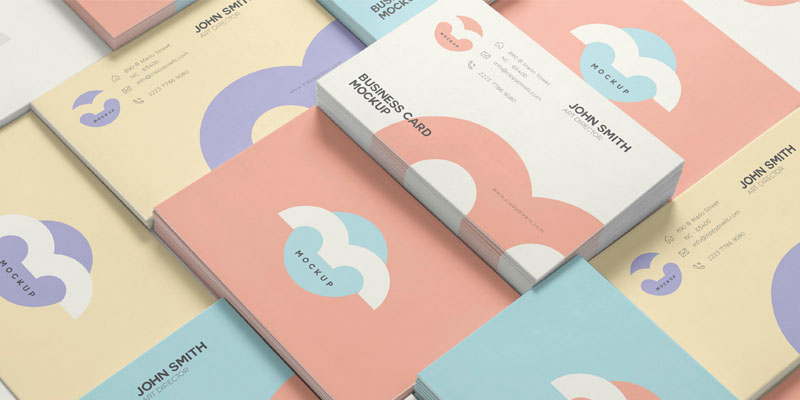 Having decided on the size and shape, now you may proceed to include your logo to your card. At the beginning of this article, we advised that logo should be in illustrator (*ai) format. The reason is for example, your name card background colour is dark blue, and your logo format is JPEG, by placing your logo on the name card, JPEG file tend to have a white background. If you do not want to have that white background, you need to have logo in (*ai) format.
Everyone has different taste on where should the logo be placed. Just try to move around and decide on where suits you.
Many people choose to design their name card in minimalist layout. However, by including additional graphic elements into your name card might be a good idea to showcase your brand identity.
Input information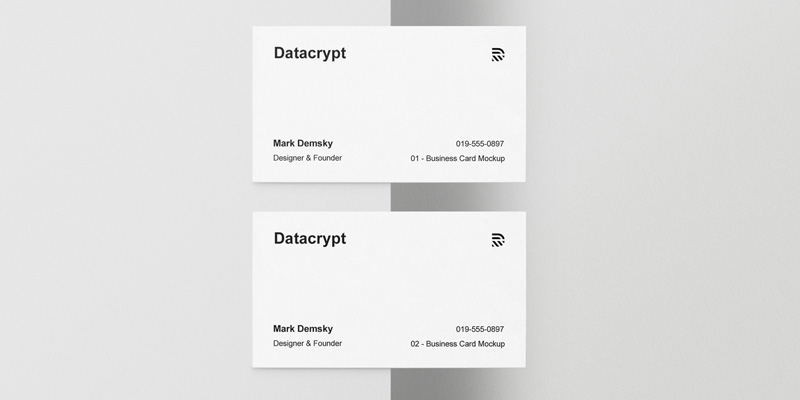 The next step is to decide what information to be included in your name card. Typically, the following information should be included, if applicable:
Name
Job Title
Company Name
Phone Number
Email Address
Company Address
Website URL
Social Media links
QR code
Tag line/ slogan
One additional thing to take note. A newly startup company should try to include their business services/ products in their name card. Although minimalist design is appealing and trendy, however, for newly startup company, it is still advisable to include certain additional business information in it.
Decide on Typeface (Font Type)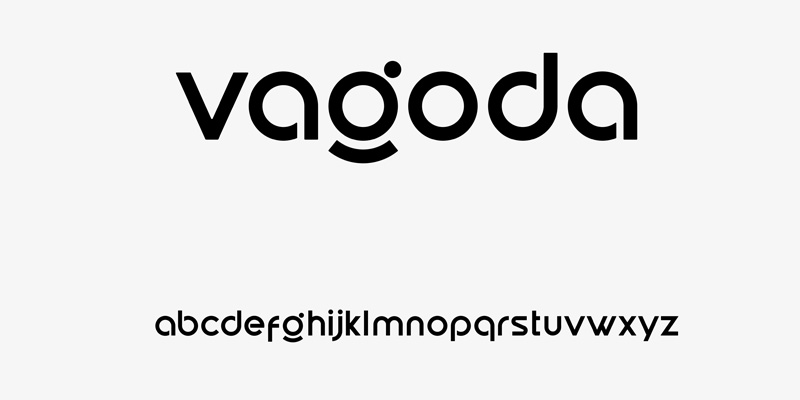 Legibility, legibility and legibility. No matter how artistic feel you would like your name card to be, please refrain from font size which is too small, example 5pt. Different font type size is different. Most commonly use font size is 8pt. Highlight important information by bolding it. Or making it 1pt to 2pt larger than the rest of information. Try to standardize font size, and font type for similar filed.
Secondly, choosing of appropriate font type. Typography is an important visual language. We will not dwell too deep into the topic. Decide on a font type which can represent your brand.
Finally, colour of the font. Once you have decided on your brand identity, this should be easy. Just follow your brand image. Be consistent. And don't forget, legibility especially with coloured background.
Decide on card material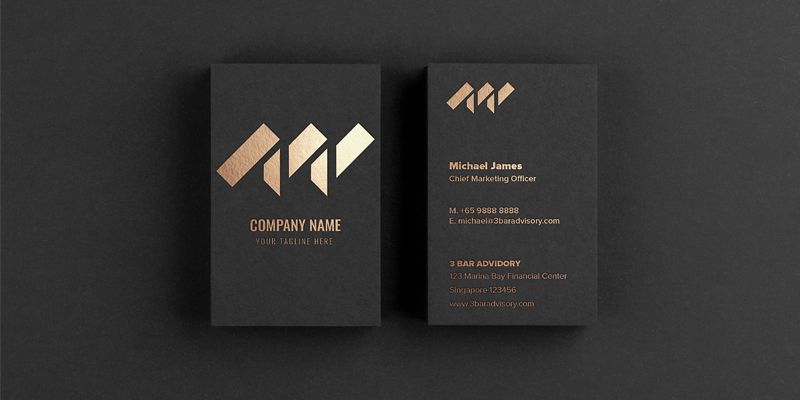 Congratulations! By reaching this step, you are ready to send your design for printing. There are simply too many card materials available in the market. From standard card stock such as 260 gsm art card, 310 gsm art card to 360 gsm art card, special card material such as 250 gsm Super White, Transparent PVC, to ultra-premium name card material such as 500 gsm Premium Super Black Card, 550 gsm New France Textured White Card, 600 gsm Cotton paper, we have all for you to choose.
Remember, do not compromise on card material. Having your card printed on high quality name card material could be your best return of investment in marketing budget.
Consider adding additional finishing
Finally, if you love your brand and thinking of making it scream, this is for you! Consider adding additional finishing to make your name card a special one and make it outstanding.
Hot-stamping – Also known as foil stamping is a printing method in which pre-dried ink or foils are transferred to card surface at high temperatures.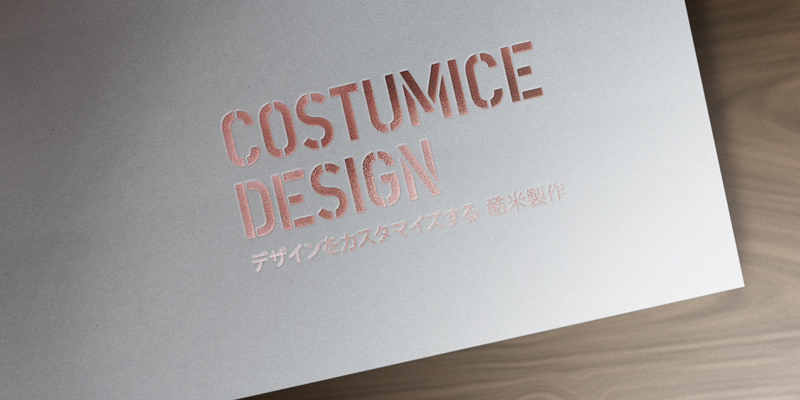 Metalic Foil – More commonly known as Digital Foil, is a printing method in which foil are transferred to card surface digitally under high temperature. Unlike hot-stamping, metallic foil do not require stamping mold, hence, the variation of colour is much wider.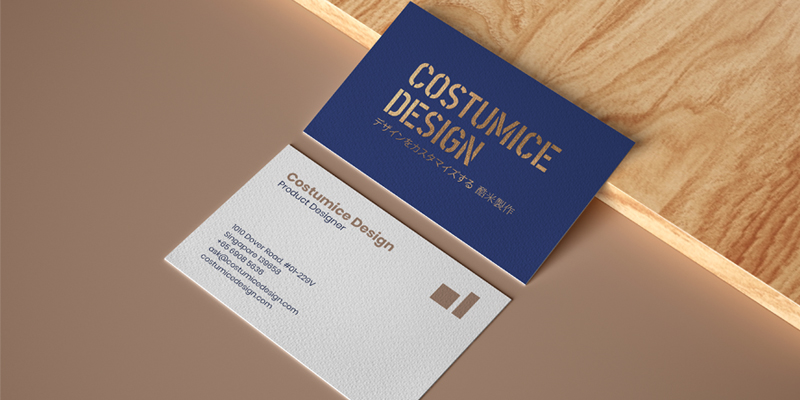 SPOT UV – A shiny layer applied over ink printed on spot locations of the card. Spot UV can be applied on your name, your job title, email, company logo, slogan etc. The result is a superior contrast between card material and shining elements that will make your name card unique.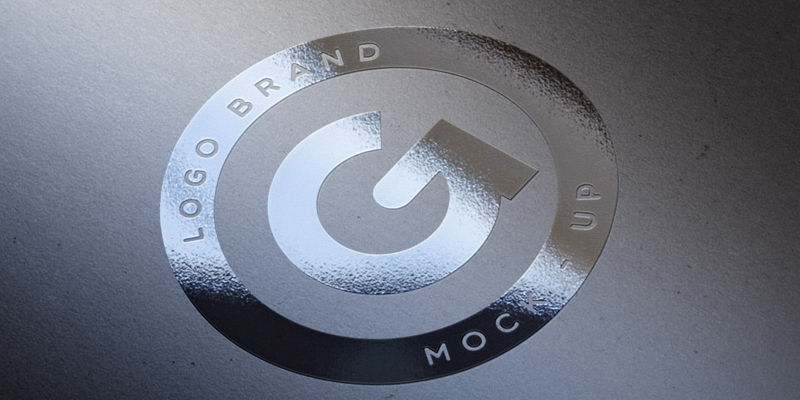 Embossing – it is a process of creating raised images and designs in card material. An embossed pattern is raised against the background.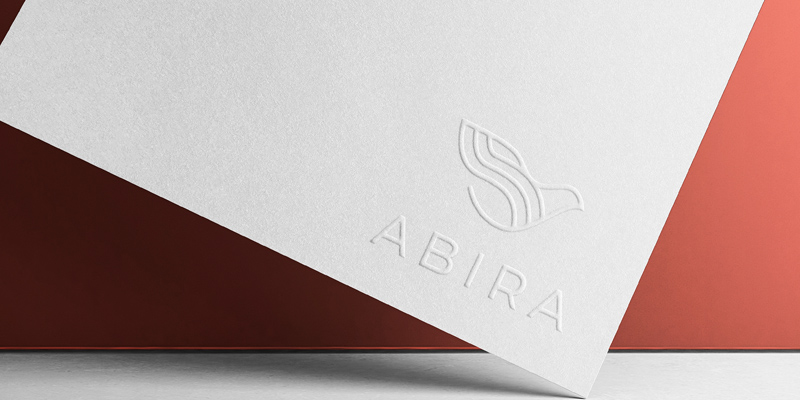 Letterpress – Also known as debossing. It is the opposite of embossing. Debossed/ letterpressed pattern is sunken into the surface of the material, but if the material is thin, the letterpressed pattern might protrude on the reverse.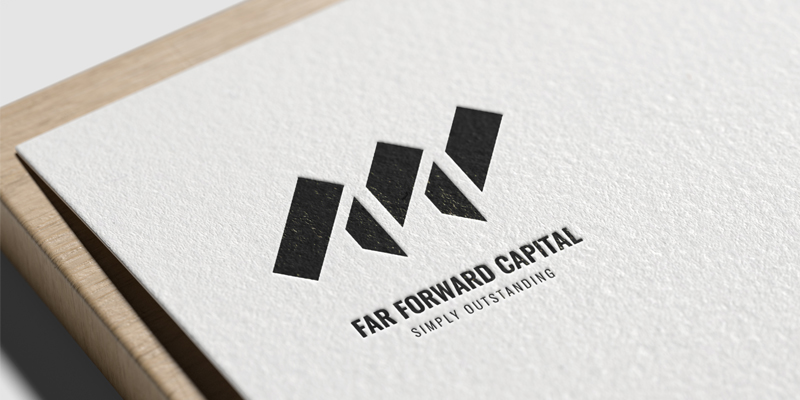 Edge gold/ silver plated – Also known as edge printing. This is a special technique which edge of name cards are painted with colour. Usually edge gold plated card material will be much thicker than normal card material.
Last advice
Invest time and marketing budget to design and print a nice name card could be one of the best return of investment in your business. Name card reflects a corporate image and its brand identity. Therefore, do not compromise of name card design and name card quality.