PDF File Format (Adobe Illustrator)
Please follow the following steps in preset PDF format in Adobe Illustrator. You only need to set up one time.
Step 01 – Save as PDF
[Menu > File > Save As]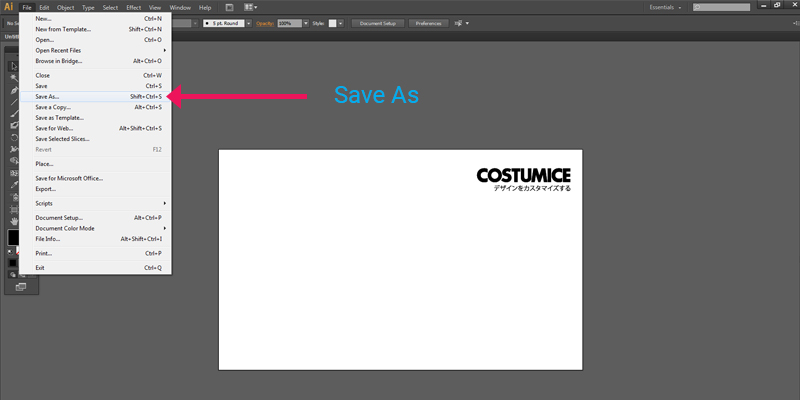 Step 02 – Choosing PDF Style
[Choose Adobe (*pdf)]
Step 03 – Choosing PDF Preset
[Choose Press Quality]
Step 04 – General Setting
[Go to General > Compatibility > Choose Adobe 5 (PDF 1.4). Tick all options.]
Step 05 – Compression
[Go to Compression > Choose CCITT Group 4]
Step 06 – Marks and Bleeds
[Go to Marks and Bleeds > disable all marks and bleeds]
Step 07 – Output
Go to Output > Color Conversion > Choose [No Conversion]
Profile Inclusion Policy > Choose Don't Include Profile
Step 08 – Advanced
Ensure it is 100%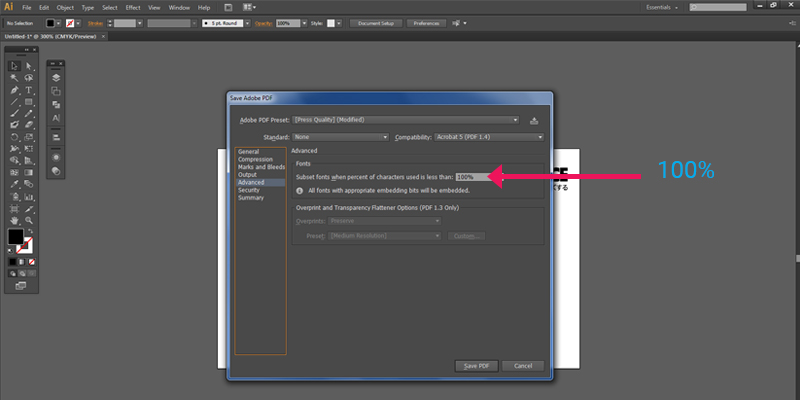 Step 09 – Security / Summary
[No Change]
Step 10 – Saving PDF Preset
[Click Save Preset > Type Adobe PDF COSTUMICE or your preferred name]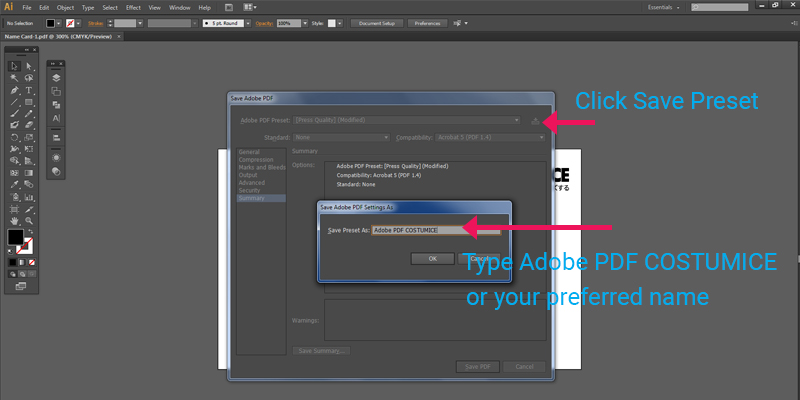 Step 11 – Choosing PDF Preset
After Save Preset, it will be added automatically in Preset Menu. Choose this preset always when saving PDF. Click Save PDF.